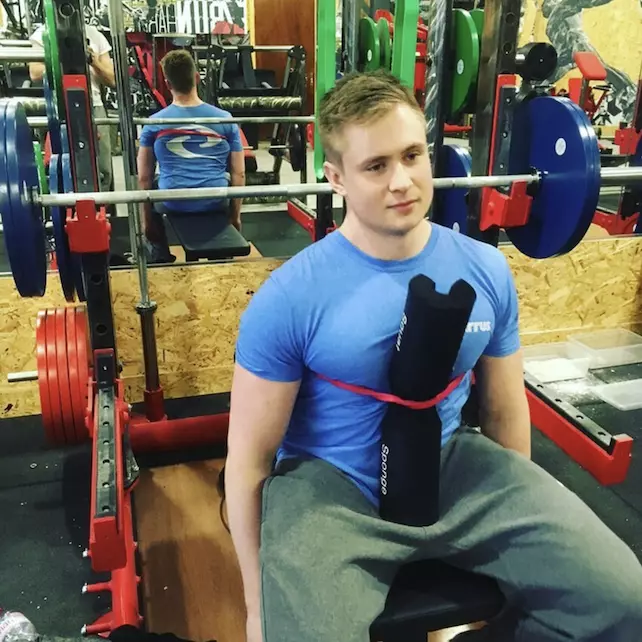 Jonny, a former accountant, and Yusef, an ex doctor, teamed up to create Propane Fitness back in 2008. They help clients get leaner and sexier as efficiently as possible. After growing that business to $100k per year, they were able to quit their day jobs.
Propane Business, then, is where they help coaches and trainers get to $3- to $8k per month online.
Their guarantee? Enroll 30 new clients into your online program in the next 12 weeks or they'll work with you for free until you do. 
See Our Top-Rated Program
Propane Fitness went from $0 to $12,000 a month in 14 months. From there they scaled to $30,000+ per month. Yusef and Jonny have coached more than 5,000 clients from all around the world.
They got to 6-figures without posting on social media or DM'ing people or doing sales calls.
So can you. They'll work with you one-on-one to make sure of it.
Take all the knowledge and expertise you've gathered working in the fitness industry.
Package it into an automated sales sequence that runs without you.
Attract sign-ups without uploading cringey selfies to Insta five times a day or pestering people for their credit cards over the phone.
Get 'em the body comp changes they're after.
Scale with paid ads.
Screenshot your biggest month, shut it all down and become a fitness business mentor. Kidding.
More specifically:
You'll collect emails, offer a 14-day challenge, pitch a 6-week group coaching program, follow up via email drips, introduce bolt-on services, additional coaching, etc.
Jonny and Yusef will teach you their coaching and delivery system that lets you handle 50+ clients at a time without working more than six hours a week.
Everything can be streamlined, allowing you to come and go as you please, and yet the whole operation keeps humming along.
Your main offer will be mid-ticket and recurring. Maybe like $130 a month.
You fill that with at least 30 clients. Boom, there's about $4,000 a month.
Naturally, they'll go through that, get amazing results, and want more. Upsell 10 of 'em into a $350 per month one-on-one coaching program. There's another $3,500 per month.
Now you're at $7,500 per month total.
See Our Top-Rated Program
Remember, everyone on your list who didn't buy the mid-ticket offer originally will get an email a day where you'll add value, build trust, and convert more and more of them over time.
For those who still don't pull the trigger, you'll downsell them a cheap eBook or mini course. After they go though it, guess what, you'll shoot your shot for the mid-ticket offer once again.
If this funnel were an udder, Jonny and Yusef have you squeezing those teats till there's nothing but dust coming out.
They'll build it all out with you, Jonny says, though I'm not really sure what that means.
Like does their team click and install and set up and sync and send you logins and it's ready to go? Or are you following what you see them do in a screencast video plus being provided with templates and swipes? 'Cause that's a big difference. 'Specially if you're not techie.
And this new-age guarantee where they won't refund but will work with you forever feels like offering a second helping of something you didn't like the first time around. I mean, just pass the salt – or better yet, my money!
Two more thorns in my side: Jonny's pitch sounded like a broken record I've heard from countless other jokers, and the price tag for Propane Business? Ghosted harder than my last Tinder date.
I do have to hand it to them though:
Most gurus, once they start selling business coaching, their fitness brand disappears quicker than morals at a Vegas bachelor party. Not the case with Propane Fitness, still going strong after 15 years.
See Our Top-Rated Program