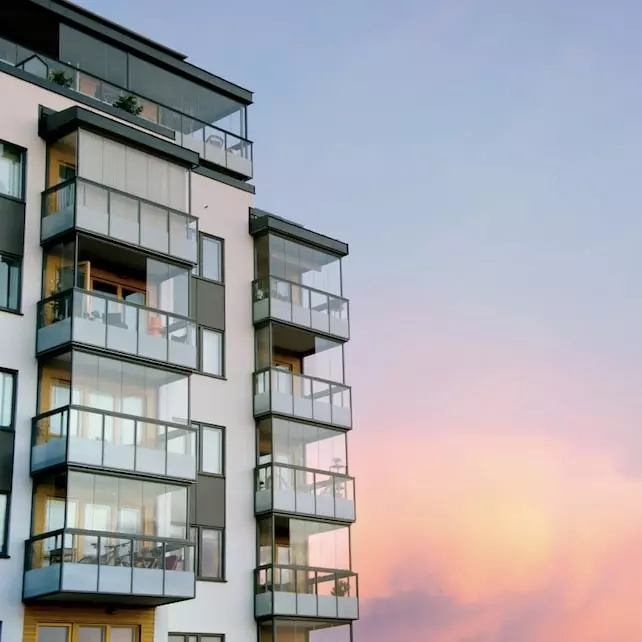 Picture yourself owning a 10-unit apartment complex, raking in $1,500 per month for rent from each unit.
Sweet, you're earning $15,000 a month, recurring.
Not too shabby, if it weren't for that pesky multimillion-dollar loan looming over your head.
And let's not forget about managing 10 families and their never-ending dramas, or handling maintenance and repairs.
But what if you could achieve the same outcome without juggling the people and pitfalls of traditional real estate investing?
Well, strap on (whoops, I meant in), because you can.
You just swap houses and apartments for websites.
It's called SEO.
How does it work?
You pick an easy local niche to get leads for.
"Tow Truck Carlsbad, California," for example.
Make a small, simple website.
Get it ranked in Google. (We'll help with that. And no, it doesn't take long since we're only competing at the city level.)
Forward the emails and calls to a towing company in Carlsbad. (Our software does this for you.)
They get more customers, make more money – pay you to keep it going.
Is this legit?
Do squirrels get nutty in the park? C'mon.
Uber, Airbnb, Alibaba, Angi, Houzz, Zillow, Thumbtack, and Apartments.com all use the same model.
Connect buyer with seller, take a sliver to deliver.
We just do it on a granular level.
Not only is it legitimate, it's also brilliant.
Don't forget, it's how ya got here. You did a Google search, clicked on this website, and now I'm about to refer you to the #1 program that teaches this. Right?
So the fact that you're here, reading this, proves (a) that it works and (b) that we walk the walk.
And we didn't annoy you with any ads or spam you with emails or ask you to attend some lame 90-minute webinar where we treat you like you're stupid the entire time. Go figure.
Why this over other internet businesses?
Amazon FBA is expensive.
Shopify dropshipping has quality and shipping issues.
Affiliate marketing is cutthroat.
Network marketing is embarrassing.
Print on demand has teeny-tiny margins.
Selling a course or coaching program is great but too difficult for the average person.
Regular real estate has tenants, toilets, trash, and finding good deals these days is like trying to photograph Bigfoot: nearly impossible and always blurry.
Short-term rentals are saturated because every idiot who's successfully done one arbitrage deal now has a $5,000 course with thousands of students going through it.
Overages, I don't even understand.
Running ads for clients is an account ban waiting to happen.
Being a phone closer is not for everyone, and, let's face it, it's still a job.
And then there's this:
Wide open
Inexpensive
Low risk
Simple
Big ticket
Recurring
No products
No paying for traffic
No selling
No support
Ethical
Pandemic-proof
Recession-proof
Will last a lifetime
For me, it checks all the boxes.
Who is this for?
Anyone, anywhere, any background.
But you have to have a growth mindset, ambition, grit, and basic computer skills.
The more time you can devote to it, the better.
Everything is done online.
You do not have to do this in your own city.
Nor do you have to meet anyone in person. Unless you want to. (Weirdo.)
How much will it cost?
I'm gonna recommend my mentor's program, which is $2,980.
To run the business, you're looking at about $50 per month per website.
Chump change considering the potential.
Why, how much does an average site make?
Roughly $600 per month.
That's a safe estimate.
Most of ours do $1,000 to $2,000 per month. Sometimes more.
So slide that into your trombone and toot it!
Yeah but, for how long?
For as long as you own the site.
No different than houses or apartments, right?
And if someone stops paying, same thing, you just find someone else. Click a few buttons, reroute the leads to them, keep collecting checks.
I have a site I made five years ago that's been paying me $1,000 a month the entire time. That's $60,000 and counting.
You can hand these off to your kids one day.
How much work is involved?
A lot in the beginning and then hardly any once the website is built, ranked, and you've partnered with a business.
You could make a site in a day.
Ask others in our group for some backlinks, aka votes.
Then it'll take a few days to a few weeks to jump to page one in Google, depending on your niche and city.
In the meantime, you should go make more.
Soon, you'll have emails and calls trickling in.
Contact some businesses in that area and see if you can forward them the leads for a few days, for free.
After that, if they wanna continue, they'll have to pay.
So put a deal together.
Now just keep an eye on things (the website generally stays ranked without you having to touch it) and make sure their rebill goes through every week/month, depending on how you have it structured.
I wouldn't call this passive income, but highly leveraged.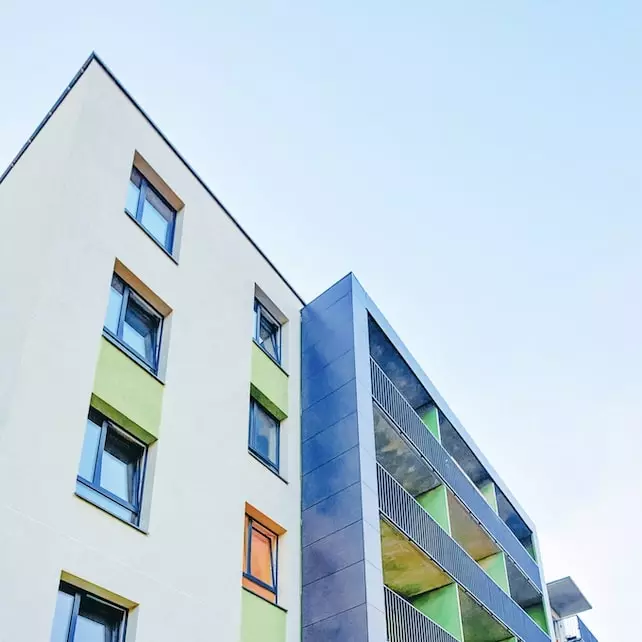 Wait, can you go over that whole getting paid part again?
Sure. It's just results in advance.
Once leads are coming in, get in touch with a towing company in Carlsbad, for example, and ask if you can refer them some business for the next few days.
After that, if they want more, they can reach back out and ask about your paid service.
If they agree, use my mentor's software to track and then forward every email and call to them.
It'll even let 'em know the lead came from you. They'll be blown away once they see how much you're sending 'em.
Or, if they say no, hit up the next towing company in Carlsbad.
Just go down the list until you find a partner.
Outreach can be done via email, text, call, social media, or you can have someone else in our group (or even my mentor) do it for you.
Either way, you're serving, not selling.
And there's no buyer's remorse since they sampled the product first.
When can I expect my first check then?
Anywhere from one week to a coupla months after starting, depending on a number of factors.
Again, how well you selected your niche. We like to pick the low-hanging fruit. The stuff you can rank for right away.
From there, it's just focus, execution, consistency.
If you do your part, no reason you can't have five websites ranking and getting leads within the first month.
And then you start landing clients in month two – all the sudden, you're the Beyoncé of this business game.
How many of these can I have?
As many as you can comfortably manage.
No business is infinitely scalable though. Eventually you'll need a team to go bigger and bigger.
But this is something you can do as a one-person show and easily get to 10, 20, 30 websites.
After that, you'll plateau.
And you can decide if you wanna hire help or kick back, set the cruise control, and savor the good life.
Don't most businesses already have a website?
Yes, and if they happen to be at the top of the search results, they probably don't need us.
But for the vast majority, who are back on page two or three or four of Google, it's a different story.
Their website is a digital dust bunny.
But yours? A traffic magnet and conversion powerhouse. An online cash factory churning out profits that'll make the amount they're paying you seem like pennies in a wishing well.
You can also structure deals to remove all risk for them.
They could pay you $5 per phone call, for example, or a percentage of booked business that comes through your site.
How can they lose?
Plus, now you're fired up to reel in even more leads. You might expand your empire with additional pages on that site or claim more virtual territory with second and third sites, dominating page one like a boss.
Okay, but why wouldn't they just do it themselves?
Some do.
They buy my mentor's program – and you should too, if you're a business owner and you're up for the challenge.
But let's face it:
The vast majority just don't have the time, energy, or inclination to nerd out on this stuff, even if it's a game-changer for their business.
Bear in mind, though, for every dollar they throw your way, they're getting three, four, seven, eleven times that much back.
Most of 'em get it.
Sure, some won't. But hey, that's life – keep it pushing.
And that's the brilliance of owning and controlling these web-based treasure troves; you're in charge.
I've fired clients before just 'cause they annoyed me.
Won't it get saturated if you tell everyone?
Not gonna be an issue.
Since my mentor refuses to blast ads at everyone, this gem remains delightfully hidden.
And for the select few who come across this? Let's just say most people lack the gumption to take action.
Finally, the world is your oyster when it comes to niches – just multiply every local business by every city on this big blue planet, and voilà, there's your potential.
Can I see some examples?
Gladly.
My mentor's got a girthy page of success stories – something many course creators and coaches struggle to showcase.
Their methods may have fizzled out, or perhaps they've abandoned ship.
Others are hesitant to share case studies, worried it could backfire and invite competition.
Not my mentor.
His strategy is tried-and-true, he genuinely practices what he preaches, and there's plenty of untapped niches.
The best part? You can replicate his success in different cities without ever stepping on his or any fellow students' toes.
So what's the next step?
Whoa, not so fast.
Did you soak up all the info above?
Got the right mindset and expectations?
And how about that nifty $2,980 you'll need to jump in?
If you're nodding along to all three, then go ahead and click that button below.
Say hello to my mentor, get the scoop on his program and software, and take it from there.
If that sounds peachy, I'll step aside and let you get started on this thrilling journey.
I Vow I've Read It All, Onward!