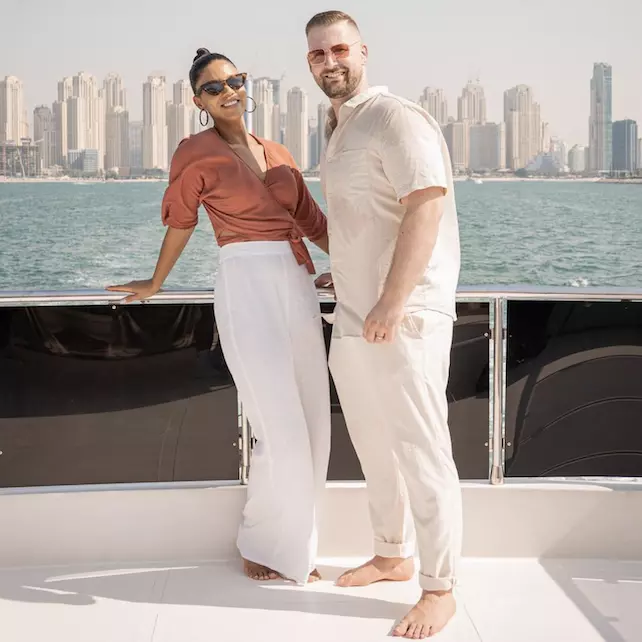 James Murphy lives in the distant dunes of Dubai with wifey and their three littles. When he and bae aren't busy basking in extravagance you can find him adding to his portfolio of 500+ short-term rentals.
He believes anyone can make $10k to $100k per month with Airbnb without owning a single property. No prior experience necessary.
Why do I feel like everyone who moves to Dubai and posts lifestyle photos to bait you into their expensive coaching program is suspect at best, scamming at worst?
See Our Top-Rated Program
James is the CEO of GPWN which stands for Global Property Wealth Network.
He says he'll teach ya how to rent a property, list it on Airbnb, get bookings, make $1,500 or more each month in profit, and repeat until you have a six- or seven-figure portfolio.
He paid for a Forbes article back in the day so you can totally trust him.
He shows a bunch of headlines to make you think Airbnb isn't saturated, that it's still growing, still a great opportunity.
It sounds like he's got a mouthful of spit sloshing around when he talks.
He did bring receipts though, I'll give him that. His Airbnb dashboard displays nearly 60,000 bookings over the last year; 72% occupancy; millions in revenue.
Does he have partners? Investors? How much of that was his personal net profit? He doesn't say.
Just that right now is the best time in history to leverage other people's properties to make rental income. Interest rates are up, so why take on the risk of buying? Why not scale with James's Rent to Rent model?
Identify areas with high demand for short-term rentals.
Find properties with $1.5k+ per month in profit potential.
Contact landlords and secure permission to rent and sublet.
Furnish, stage, and list property.
Get your first bookings.
Rank on page 1 of Airbnb's search results.
Reinvest profits to set up more units.
GPWN sells a course called The Property Startup Accelerator for beginners; a Property Accelerator Document Vault if you just need contracts and such; and if you're more advanced, The Property Scale Up Accelerator program has your name on it.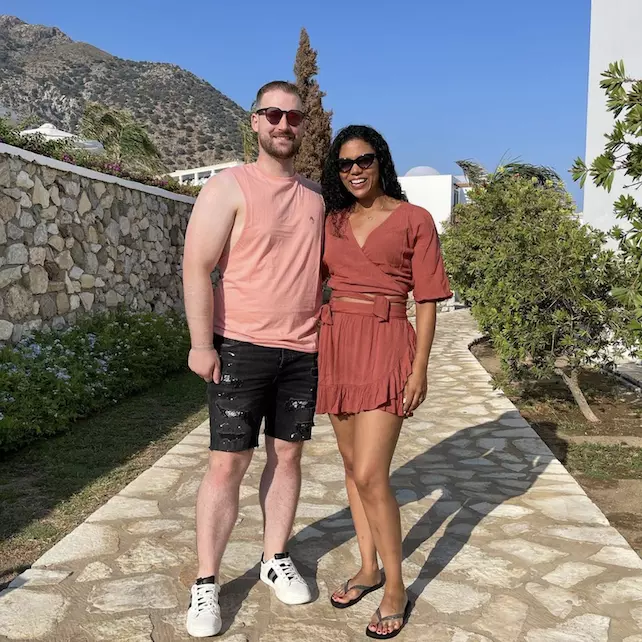 See Our Top-Rated Program
James cruises through a few case studies:
Darryl and Demi had a handful of STRs but had hit a growth barrier. So they joined GPWN. In their first four months they secured contracts for another 20 units and their monthly income jumped to $20k.
Dee, Zee, and Grant run a company called Creekwood Vacations in the U.S. GPWN helped 'em scale to 35 properties across six states with contracts signed on another 35 properties that'll go live in the next 1-2 months. They're averaging $80k a month. Not bad but they have eight employees.
Alan and Georgia are only 20 years old and maxed out their credit cards to work with James. Now they have 25 properties on Airbnb, bringing in about $10k a month. Guess they missed the memo on $1.5k+ per month per property.
Wayne Locke, of Locke Property Solutions, joined the mastermind and doubled his portfolio within six months.
Quentin and Jesse, from Tryline Property, spent an entire year getting their first two Airbnb properties up and running. But thanks to the GPWN community, they've 10x'd their portfolio in four months.
It's not all sunsets and sailboats though. GPWN has gotten roughed up a little bit over on Trustpilot.
A guy named Dor left 'em a 1-star review. He's been doing Airbnb for 11 years, calls their numbers BS. No way you can pocket $348 a night from a 1-bedroom apartment in Dubai, he says.
Maria complained about their very unprofessional and rude method of communication. They're only good at blasting you with emails until you buy, she wrote.
Jackie gave 'em 2 stars: training's mediocre, coaching calls are decent but some coaches turn up late while others don't bother showing up at all, expect upsells, and support's a hot mess, was her feedback.
The only other knock?
Costs are of course hidden behind a high-pressure sales call.
Still, in the end, James won me over. I do think he's legit. He really does this, he's in the trenches. More than most Airbnb gurus can say.
That said, I can turn a $12 domain into thousands of dollars a month without all the hassle. I'm good.
See Our Top-Rated Program