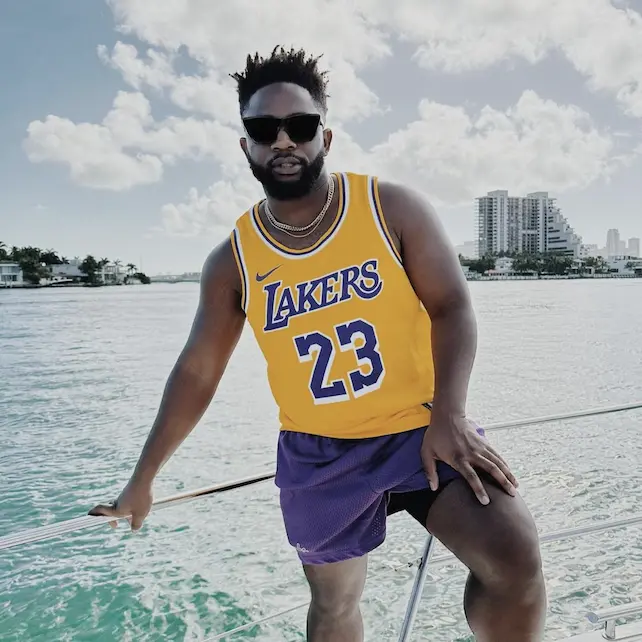 Abu Fofanah might have the best last name and calves in all of marketing. He's the CEO of House of Fofanah and the Power Your Launch Marketing Accelerator. 
His mission is to help you amplify your business and increase your sales. 
He's got a soft spot for women and minorities who he sees struggling to sell online. 
His Power Your Launch Marketing Accelerator will fix that.
Read on for my review.
See Our Top-Rated Program
Abu's course will help you build skills such as:
Copywriting
Campaign development
Marketing development
Customer journey
Conversion rate optimization
Paid media
He's been doing this stuff for over 10 years. He's trained Fortune 500 and 100 companies. He's peeked behind the curtain of many big businesses. Over the last few years he's trained more than 10,000 entrepreneurs across dozens of different industries. He knows what he's doing.
"We teach you how to critically think," Abu says.
"We don't teach you how to just do something once. It's more, how do you think about it when I'm not over your shoulder? Right? How do you think about it when you're starting another business and it has nothing to do with the business you had three years ago?"
"And how can you be effective if you don't have much money to launch with?"
"That's one of the biggest misconceptions people have about marketing and selling their products and services online. They think you need a lot of money. You don't," he says.
Start with $5 or $10 a day. Get your first few sales. Bump it up. Go from there.
That's what Abu did. He was a broke college kid, scraped together $100, ran ads, doubled down. Soon he was spending $1,000 a month, then $10,000.
No different than growing a trading account. Begin where you are, make incremental gains, try not to go backwards. Keep chipping away. Before you know it, you'll have an impressive budget to scale with.
Ask Abu's students. They've collectively done $54 million in sales, and counting.
That's the number that fires Abu up. He's always asking, how do we do more of that?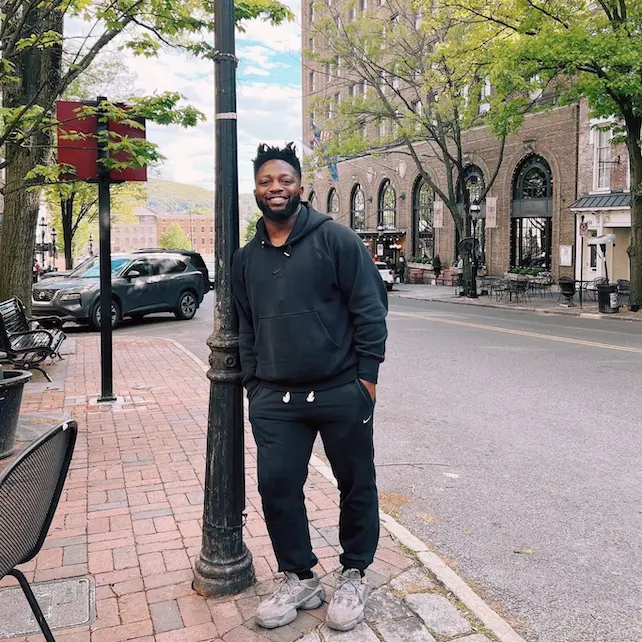 See Our Top-Rated Program
Abu did $5 million in sales last year spending only an hour a week on marketing.
Repeat after him inside the Power Your Launch Accelerator.
You'll learn:
How to run effective marketing campaigns
How to target your customers
How to write better copy
How to get your time back
How to position your offer
How to build a framework and funnel to convert leads into sales
"I understand where you're at in your business," Abu promises.
"You're trying to figure out what should you be doing, what steps that you need to take; and inside our curriculum, we're gonna show you everything that you need to know."
"So here's my question to you: If this sounds like something that you know you need right now, what's stopping you? Join the Accelerator and I'm really looking forward to working alongside you as we transform your business and ultimately give you all of your time back," he pitches.
Cost is $1,797.
No refunds under any circumstance.
You get 12 months of access to all the videos, any updates, a private Facebook group, weekly coaching calls, templates, exercises, workbooks, and more. After that, you can pony up for ongoing access or get the boot.
If you don't have a product or service you feel good about, this is not for you. If you'd rather master free traffic via SEO and social media, also not for you.
Since I don't like risk or worrying about account bans, and I like my margins like I like my girls (BBW), I'm content ranking in Google.
See Our Top-Rated Program