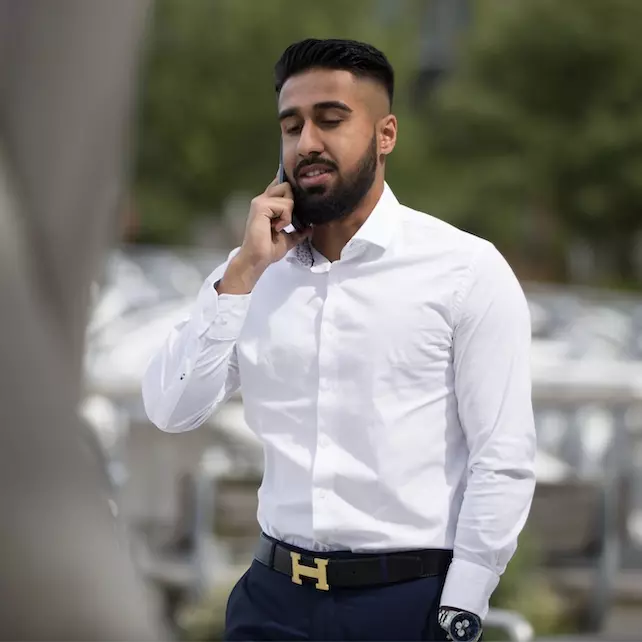 Prab Mangat is the founder of Generate Agent Leads. He sells a business opportunity for anyone who wants to make $10k, $30k, even $100k or more a month by copying and pasting their multi-million dollar real estate marketing consultancy.
Sorta like a franchise model. Only, instead of throwing down $2 million for a McDonald's – and then babysitting a buncha oily-faced teens while they flip burgers and fry fries – this is simple and affordable to get started.
See Our Top-Rated Program
And yet, you can profit just as much as those big brand franchise owners.
Last year, Prab did a little over $3 million in revenue, with $1 million of that going straight into his Hermes pants pocket.
"So instead of the complex online business model that these gurus are teaching," he says, "we have something that's straightforward and is currently working today. Right now. And will continue to work for decades to come."
"No need to code or sell physical products or meet clients in person, either," he adds.
Something about solving this gut-wrenching problem that's been plaguing real estate agents for decades.
Which, I'm pretty sure he borrowed that verbiage from another guru's presentation, but I digress.
The problem, surprise surprise, is that these agents need more clients. Since the average person only buys and sells a few homes in their entire life, this niche, especially, lives and dies by lead generation. If they can't get new clients, consistently, their commission checks suffer.
So Prab launched Generate Agent Leads and began training real estate agents to become better marketers. Take lead gen into their own hands, right?
But not just getting more followers on social media or driving traffic to a landing page, Prab taught 'em about messaging, positioning, sales, and follow-up.
He was providing a full-fledged real estate marketing consultancy. Instead of, y'know, a Facebook ads for realtors course or done-for-you Google ads for real estate agents, like everyone else was offering.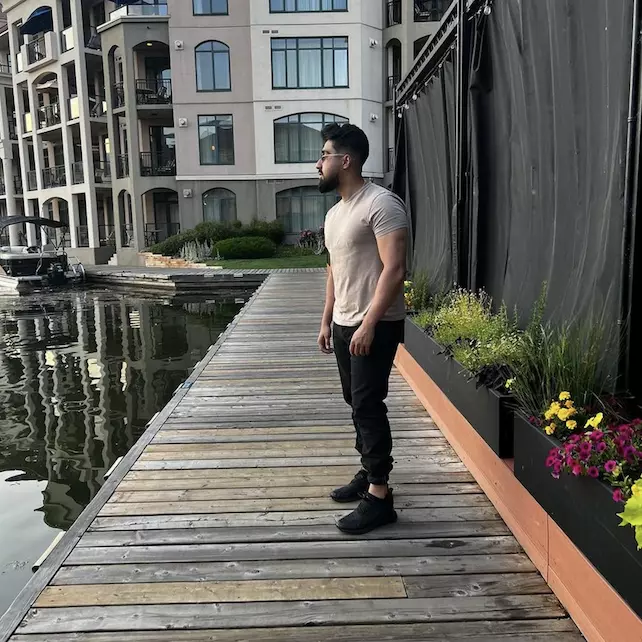 See Our Top-Rated Program
It was exactly what the industry needed.
Soon, Prab had clients lining up to work with him. He scaled to multiple 7-figures, grew an amazing beard, traveled the world, retired his parents, even bought his dad a new Audi.
Now. Since it's impossible for Prab to help every last one of the millions of real estate agents who're out there, he thought, why not teach others what I've done? Create some mini-mes, impact more of the real estate agent market, and give side hustlers and digital marketers a proven way to make extra money.
Plus add another income stream for himself, let's be honest.
But who loses in that scenario? Nobody, Prab reasoned. "So for this reason, I decided to create REMC Launch. It's recognized as the number one program worldwide for people that want to learn real estate marketing."
"Let me be clear though. It's not a 'push buttons on your keyboard and make money' type of opportunity. Like affiliate marketing, forex, drop shipping, and so on. In a legitimate marketing consultancy, you need to work alongside real business owners and get them results."
Inside REMC Launch, Prab will hand you the insight, processes and systems he gathered and perfected working one-on-one with real estate agents over the last four years, and let you spread your wings and fly; land your first paying client and create an explosive income on the internet, in under five weeks.
No mention of cost.
But after reviewing hundreds of similar programs, these types of things are usually $4,000 or more.
My only knock on Prab is he's all over the place. Too many offers. Too much pivoting.
See Our Top-Rated Program